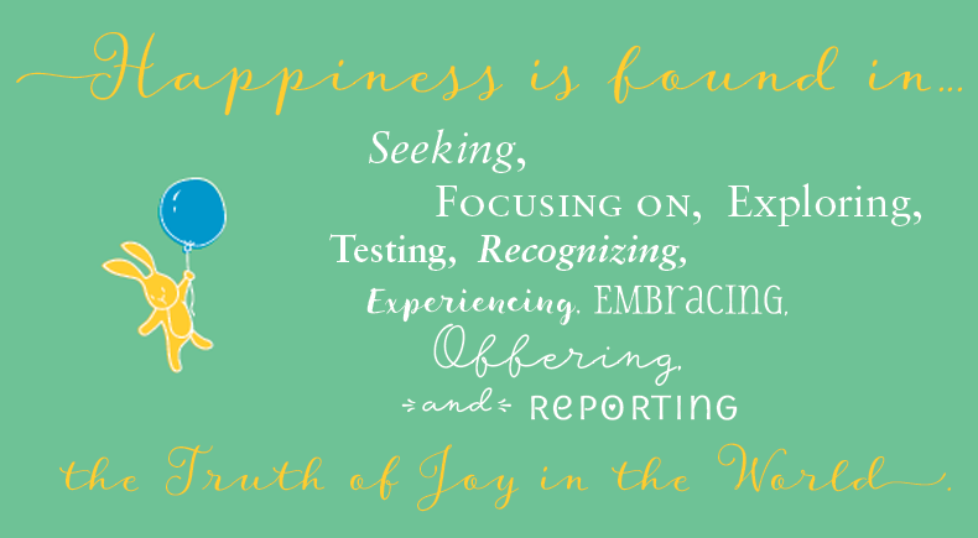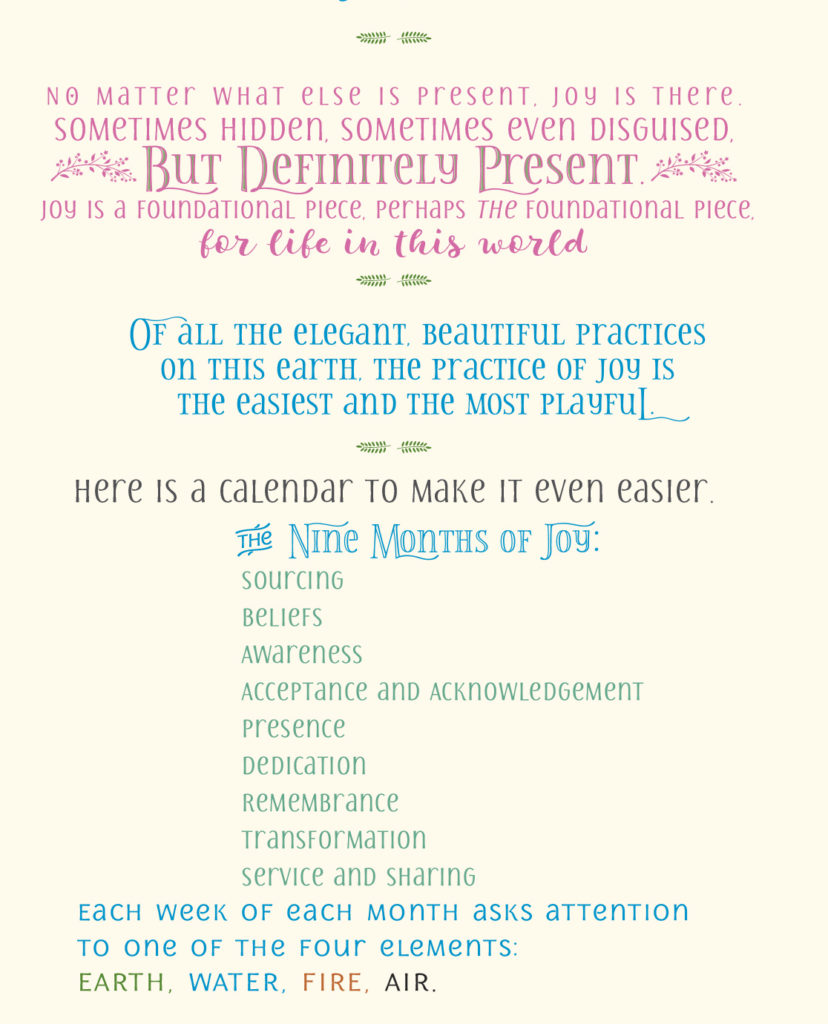 Anchor your day to day life in the practice of Joy.
The Lady's Year for Joy is your personal guide and journal as you seek, focus, explore, test, recognize, experience, embrace, offer, and report
the truth of Joy in the world.
For you and for gifting your friends — this new calendar will enrich your daily reflections.
It features the art of Patti Kaufman, and poetry by the Poets Group of the Sacred Theatre community. It was conceived by Peggy Rubin and designed by Trish Broersma.
This full-color, 52-page book is based on a calendar year which consists of nine months, each named for a step on the Ninefold Path, and each with 40 days. It is perennial: not tied to any particular year. Each month is divided into four weeks of ten days each, and each week is devoted to one of the elements, Earth, Water, Fire, and Air. Size: 8.5 x 11. Full color. $25 plus shipping.