You're invited to a year-long Joy Ride.
Four weekends
Diving into Bliss, the Outer Reaches of Inner Joy.
Beginning March 21-24, 2019
From joy all beings have come.
In joy all beings are sustained.
To joy all beings return.
This is the highest teaching.
This is the highest teaching.
—The Upanishads
Come explore and experience this Joy.
Our particular focus this year is the Joy that sustains all beings:
Establishing its presence,
Deepening its roots,
Practicing its wisdom,
Creating from its enchantments,
and
Offering it playfully and effectively to the world.
Our primary text for this bliss-based work is my new book, The Path for Joy,
the result of a twenty-year study assignment from Jean Houston to create a philosophy and practice of joy.
We will engage through stories, music, movement, laughter, all the while seeking encounters with sacred beings created from joy, and making space for them in our lives.
Our March weekend: Creating Bliss through Joy.
For June: Practicing the Presence of Bliss through Joy.
For September: Serving the World with Bliss.
For November: Blissful Blessings for all Beings.
Come to all four, or come to one.
You will be welcome.
March 21-24 • June 6-9
September 12-15 • November 7-10
The Village Gathering Place / Ashland, Oregon
Sign up:
Fee: $395 per session (does not include lodging or food)
Early Bird Subscriber Discount

 
Prepay by January 31. Subscribe to all 4 sessions.
TWO OPTIONS:
Prepay by check: $1480. Payable to Elizabeth Austin, mail to Elizabeth at 395 Pearl St. #4, Ashland, OR 97520. Memo: Diving into Bliss. Include name, email and mailing address, phone number.
OR
Prepay via paypal/credit card: $1530
Pay via PayPal/credit card here:
A GODDESS BIBLE

Her Gospel as a Wiki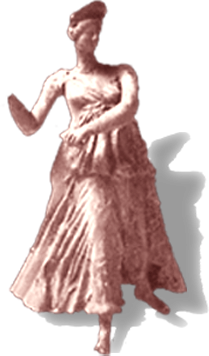 What, you may ask, is a wiki?
When you hear the word 'wiki', you most likely think immediately of Wikipedia, the famous online encyclopedia. More recently, WikiLeaks, the source of most leaked government secrets in recent years, has been grabbing headlines. The important part of wikis—what makes them different from any other type of website—is collaborative editing by the users. Think about that for a moment: the ability for the users of a wiki to collaboratively edit it. If you can read it, you can edit it. It seems simple at first, yet profoundly powerful in practice. Read more in depth HERE.
Want to read about Peggy Rubin's previous work?
Posted here are excerpts from past newsletters sent out to those signed up for Peggy Rubin's email newsletters. Click on the bar to toggle it open.