Practicing Joy in the World
May 1 – June 9
The Month for Joyful Acceptance and Acknowledgement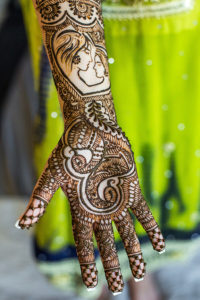 From "Welcome Morning"
So while I think of it
Let me paint a thank you on my palm
For this God, this laughter of the morning
Lest it go unspoken.
The Joy that isn't shared, I've heard,
dies young.
— Anne Sexton
These are days for imbibing joy, drinking in each visitation of joy, as if to experience another poet's exuberance, "I taste a liquor never brewed…" sings Emily Dickinson as she "reels" through each day's riches of air and dew, flowers and butterflies.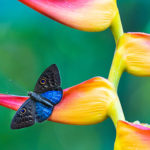 During this month Nature pours out gifts with wild generosity, inciting us to taste and drink with abandon. And then to paint not only our palms with "thank you" as Anne Sexton does, but our whole bodies, inside and out.
Don't let any joy die unshared: that's where Joyful Acknowledgement comes in.
Find your right way of expressing the joy you're breathing in. Words, songs, poems, food, drawings, paintings, photos – gratitude, gratitude, gratitude. Appreciation, appreciation, appreciation. That's how joy grows.
Here's a Practice
Part One:

Joyful Acceptance
Find something, now, that gives you joy. The touch of a dogwood blossom, fragrance of lilac, angel wing cloud, neighbor laughing, taste of orange. Distill it; imagine drinking it in until it fills you and you can sense your body/brain infused, suffused with its essence as a grace note of pure joy.
Part Two:

Joyful Acknowledgement
Share the joy, Give it away, Send it on: Sing out "Thank You," loud enough for your own ears to hear and strong enough for your throat to feel. Or write a note to someone you care about just because you care. Or call a friend, and tell them you're grateful for their friendship. Find the perfect expression of the Joy you've imbibed.
Joy in the World.
Joy in me.
Buy the calendar:

The Lady's Year for Joy
The Lady's Year for Joy is your personal guide and journal as you seek, focus, explore, test, recognize, experience, embrace, offer, and report
the truth of Joy in the world.
For you and for gifting your friends — this new calendar will enrich your daily reflections.
$25.00 plus shipping
Join the Daily Poets via Telephone
In 2010, several members of Jean Houston's West Coast Mystery School joined to support one another with a daily phone call to ponder the inspirational writings collected by Peggy Rubin. All are welcome to join the calls. For those who wish to join the call at 9 am Pacific time the number is 1-605-313-4818 (new in April, 2019), code 884124#. Read more about them HERE.
Sign Up to Receive Peggy's Posts on Practicing Joy in the World via Email:
See subscription in footer area, below.