This year's immensities have called forth new gifts from artist and speaker for the art, Patti Kaufman.
On December 27, we welcome into the world a new manifestation of those divine beings who celebrate the wonder of being Human. (These beings also dwell in our individual hearts and minds, awaiting only our remembrance to be reborn.) Every minute, every day – the miracle arises and keeps rising –"We are here," they proclaim, bringing deep joy in that human truth.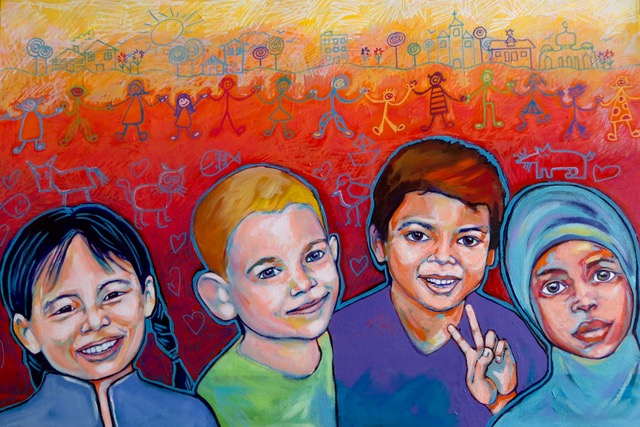 Tomorrow's Hope
We are you.
We hold the power
of what tomorrow becomes,
what our civilization becomes,
what our planet becomes.
We are you,
inheriting all your wins 
and all your losses. 
We are you,  
you are today,
we are 
tomorrow.
We are you,  
and our name is
Hope.
–Patti Kaufman