What's rising in your heart?
What's rising in your soul?
New life? New recognition? New joy? New desire to serve the world?
Here's an urgent invitation:
Bring your heart's desire and soul's yearning to Chartres this summer, August 12-19, 2019:
Madonna Rising
Join a mythic celebration of the ascent of the feminine god to Her rightful place as queen of heaven and earth. And, more important, join your soul to the rising of feminine power in all human beings everywhere, for the sake of the Earth and all who dwell therein.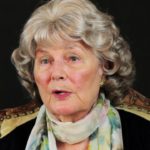 Guiding this celebration is the personification of Wisdom in our time: Anne Baring. She will be speaking to us (virtually) about the soul's times of ascension through stories of Sophia, the Shekhinah, the Black Madonna, Mary Magdalene, and the Virgin Mary.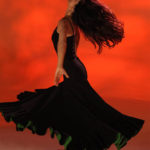 Inspiring the festivities is Ubiquity University's Creative Director, Banafsheh Sayyad, whose incandescent devotion to the divine ones urges us to full embodiment of their qualities.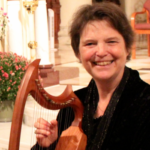 The angelic voice and exquisite musicianship of Ruth Cunningham lures the divine ones to come close and accompany us on this weeklong adventure into a new world of harmony and possibility.
I will be working with them to add elements of sacred theatre to these days of rejoicing.
Male celebrants include Jim Garrison, president of Ubiquity and wisdom teacher extraordinaire; Andrew Harvey, devotee of, and speaker for, the holy ones; and Calen Rayne, magus of invisible realms and sacred space.
The dates, August 12-19, encompass the amazing activities issuing from Chartres Cathedral to celebrate their Black Madonna, and the festival of Our Lady's Assumption Day. Not to be missed.
Here's what you can do to register. Please do so.