Joy in the World
The Month for Joyful Beliefs
February 10 – March 21, 2021
"You never know how much you really believe anything until its truth or falsehood becomes a matter of life and death to you."
C.S. Lewis
Happily, the practices offered during this new month for joy do not require us to undergo a matter of life or death. Instead, these forty days provide us with an opportunity to test – playfully – what is possible to believe about joy in this moment, on this day, at this time.
The monumental force in philosophy and psychology whose name is William James did once undergo a test of whether to live or die. Feeling desperate and suicidal, he sought inspiration from a French philosopher, and was challenged thus: for one month believe that everything has meaning. That your life has meaning.
James did just that and at the end of the month, lo and behold! Life had meaning. His life had meaning.  
Every year at this time I consider two favorite quotes about beliefs.
One by Norman Cousins: 'Belief becomes biology." (Beautifully proven in his personal story of healing, and in the life of William James).
And the other from the miraculous teachings of Thich Nhat Hanh: "It is not a matter of faith; it is a matter of practice."
This wondrous array of forty days, filled with holy days and holidays, provides offerings of springtime and refreshed awakening to joy, and the time to relish moments and scenes of joy.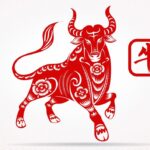 We celebrate the arrival of the Year of the Ox, with Chinese New Year.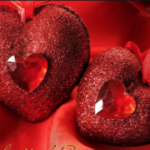 We cherish new possibilities of believing in joy and love with Valentine's Day.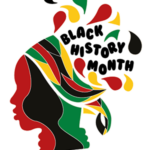 We honor with new eyes, ears, and hearts the vital importance of Black History Month, and the renewed truth of the magnificent fact that Black Lives Matter.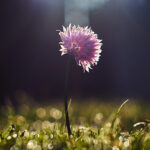 And each day of warming sunlight with its opening music to springtime reminds us that joy exists. It simply is. Flowing, floating all around us and also within us.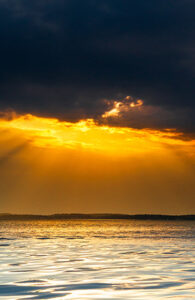 So here's the challenge:
During these forty days, can you practice believing not only that joy exists as a powerful force pervading creation, but also that you have the ability to add to its potency by acknowledging its presence in your life, no matter what? Even in the moments when you cannot actually feel its living presence, believe that it's there, and relax into that possibility. Like the sun on a cloudy day, joy is there, alive and offering its generous gifts to help lift us from despair or weariness or hopelessness. Even if only for a moment. Reach out and let it touch you. I promise you. It is there.

Believe it. Practice it.
Joy in the World.
And in me.
Buy the calendar:

The Lady's Year for Joy
The Lady's Year for Joy is your personal guide and journal as you seek, focus, explore, test, recognize, experience, embrace, offer, and report
the truth of Joy in the world.
For you and for gifting your friends — this new calendar will enrich your daily reflections.
$25.00 plus shipping
Join the Daily Poets via Telephone
In 2010, several members of Jean Houston's West Coast Mystery School joined to support one another with a daily phone call to ponder the inspirational writings collected by Peggy Rubin. All are welcome to join the calls. For those who wish to join the call at 9 am Pacific time the number is 1-605-313-4818 (new in April, 2019), code 884124#. Read more about them HERE.
Sign Up to Receive Peggy's Posts on Practicing Joy in the World via Email:
See subscription in footer area, below.