Joy in the World
The Month of Joyful Remembrance
August 29 – October 7, 2021
What thoughts I have of you tonight, Walt Whitman, for

I walked down the side streets under the trees with a headache

self-conscious looking at the full moon.

            In my hungry fatigue, and shopping for images, I went into

the neon fruit supermarket, dreaming of your enumerations!

            What peaches and what penumbras! Whole families shop-

ping at night! Aisles full of husbands! Wives in the avocadoes,

babies in the tomatoes!—and you, Garcia Lorca, what were you

doing down by the watermelons?

—From "A Supermarket in California," by Allen Ginsberg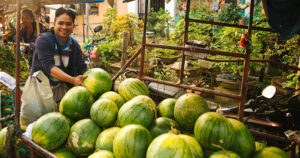 These forty days carry memories of summer's sweetness available in life's amazing supermarket, among the peaches, cherries, avocadoes and tomatoes.
And the remembrance of others who have shared these glories of aliveness – from other worlds and times. Especially poets, those who catch the essence of things in gossamer words, and also words that clang and slap and beg us to remember to be alive and present and grateful.
Even with the headaches, the hunger and fatigue, with most deadening of all, the sense of our failure as a species to preserve and glorify this world, in this our time. Even with all this, we can remember that joy is, and we can sing praise – for those who sing praise, and for those mighty and exquisite things that bring us delight, awareness, aliveness, and joy.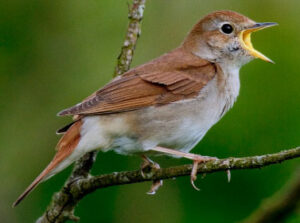 Pulling Garcia Lorca from his holy place among the watermelons:
In the green morning I wanted to be a heart. A heart.

And in the ripe evening I wanted to be a nightingale. A nightingale.
In this month of Remembering Joy, let us become both hearts and nightingales.
Joy in the World.
And in me.
Praise. Praise. Praise.
Buy the calendar:

The Lady's Year for Joy
The Lady's Year for Joy is your personal guide and journal as you seek, focus, explore, test, recognize, experience, embrace, offer, and report
the truth of Joy in the world.
For you and for gifting your friends — this new calendar will enrich your daily reflections.
$25.00 plus shipping
Join the Daily Poets via Telephone
In 2010, several members of Jean Houston's West Coast Mystery School joined to support one another with a daily phone call to ponder the inspirational writings collected by Peggy Rubin. All are welcome to join the calls. For those who wish to join the call at 9 am Pacific time the number is 1-605-313-4818 (new in April, 2019), code 884124#. Read more about them HERE.
Sign Up to Receive Peggy's Posts on Practicing Joy in the World via Email:
See subscription in footer area, below.