Welcome to 2022
This is your invitation to embark on
a year-long excursion,
nine months, each forty days long,
afloat on the River of Joy.
Our journey takes us
toward a deep dive into
the Ocean of Bliss.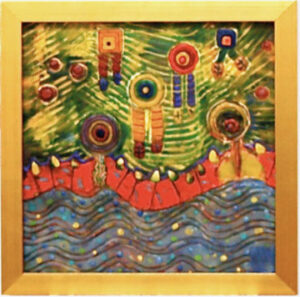 "River Dance," encaustic by Pat Heck
EXCURSION ONE: EXPLORING THE SOURCES OF JOY
To begin your voyage, you are invited to spend the first forty days of this new year – January 1 to February 9 — immersing yourself in those things that source you in joy. Where have you found joy; what joys sustain you; what joys bring you back to yourself during difficult times?
To find, to remember, and to refine those sources of joy, you are asked to spend some part of every day imagining you are sailing on your own River of Joy to its headwaters, its origin places, and exploring what you find there.
For example, many creation stories of our world's peoples describe an origin place of perfection, a paradise, if you will. This is a beautiful place to begin your imaginary journey of joy, for joy. From the Hebrew Bible, to the Hindu scriptures, to the Scandinavian myths, to the indigenous people of Siberia, to the Navajo accounts of First Man and First Woman, we learn of four rivers that emerge at the center of this perfect world and then spread out across the world in four directions. Carrying messages and stories about their source places.
Most of us are reasonably familiar with the story of Genesis in the Hebrew Bible which describes a river that flows through the Garden of Paradise, watering its riches, and then dives underground to emerge as headwaters of four noble rivers. Scholars have identified these as the Tigris, the Euphrates, and less assuredly, the White or Blue Niles and/or the Ganges. In the months to come, we plan to visit these notable waters, their holy lands, their people, their stories.
For this month of Joyful Sourcing, you are asked to play in the deep ancient waters of your own sense of paradise. At least for a few moments every day. It seems possible that this almost universal "mythic memory" of a perfect world contains a potent incentive to bring forth, however we can, in whatever ways we can, those energies of paradise into this world. Now. Today. Not to return to the Garden, but to create it here. Now. Today.
To navigate the waters of your paradise, here is a mythic vessel.



WELCOME ABOARD
Our ship for this part of the journey is Noah's Ark. Here is one version of that famous Ark. For our journey, however, during these days of exploring ever more deeply your sources of joy, you are invited to create your own Ark, and fill it with all the beings, memories, thoughts, ideas, images that give you joy, remind you of joy, and offer you joy.
What in this lifetime, in this world has given you experiences that felt like paradise?  Can you embrace them so powerfully that they source joy today's space and time?
(I am aware that Noah and his Ark come later in the Genesis story than the Creation of Paradise, but when I asked my imagination what kind of craft we might embark upon for a mythic trip to the waters of paradise, the Ark appeared in all her glory, with the invitation to come fill it with joy and the sources of joy.)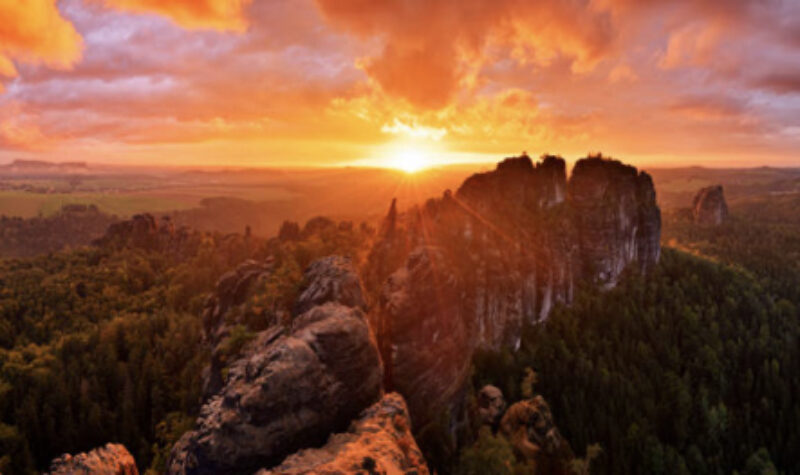 High Mountain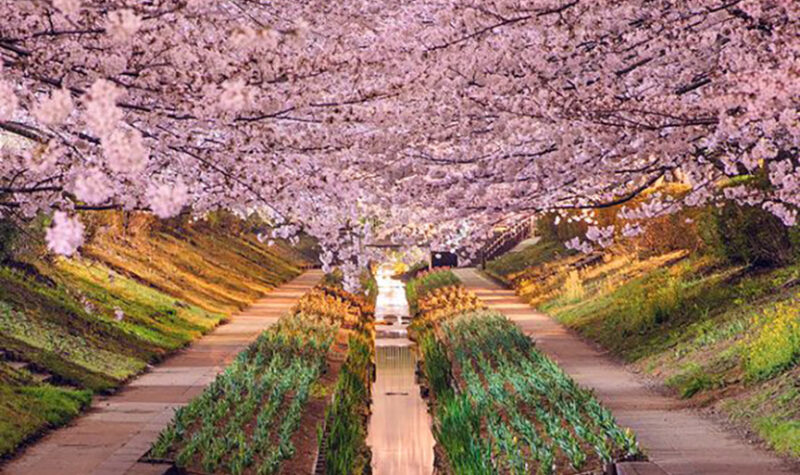 Tree of Life
Many versions of an origin place speak of a high mountain at its center, as well as a majestic tree, a tree of life, or as the Norse tradition has it, a Cosmic Tree, the Pillar of Heaven. Are there reflections of these images in your version of paradise? Do they offer clues to your ability and desire to stay connected to your own private sources of joy and delight?
Enjoy the journey; bring forth new creations from the rich wisdom of your soul's true origin in the waters of paradise, from now until February 9, when we will venture out of Paradise, carrying its news, testing our beliefs about joy as we sail along the Nile on Cleopatra's barge.
EXCURSION ONE AND ONE-HALF:
SWIMMING IN THE WATERS OF PARADISE
Here we are, over half way through the month for finding sources of joy in ourselves and in our world. The journey has been through an imaginary paradise, replete with trees of life, holy mountains, and sacred rivers.
Voyaging with chosen companions aboard an individual, elegantly designed version of Noah's Ark.
Here's mine: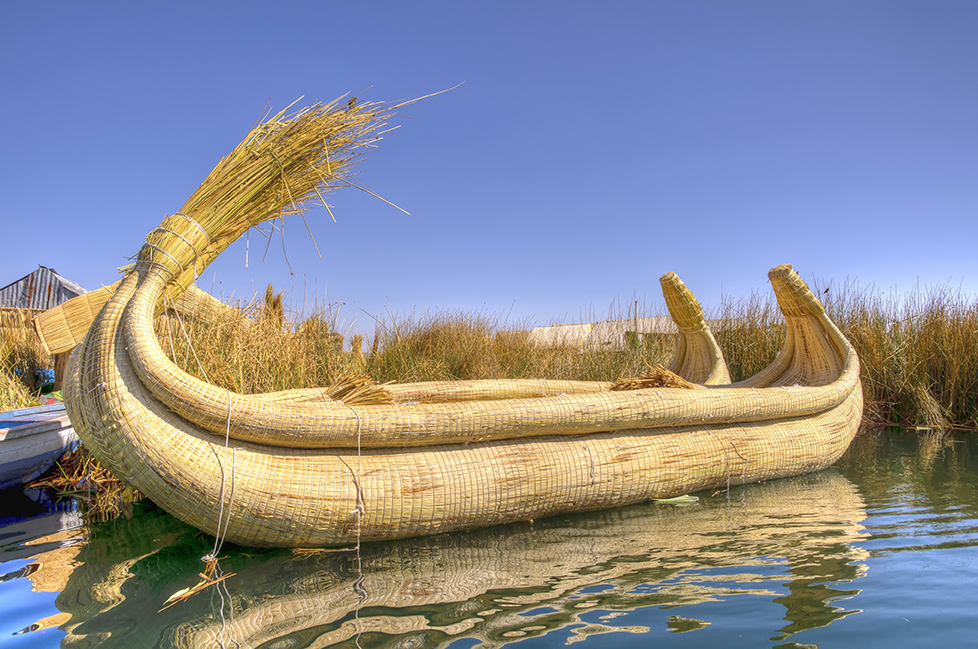 My image has been of a regatta of Arks nestled at the foot of the Holy Mountain, with each fellow traveler exploring and finding sources of joy on land and in the waters – calling out discoveries, felt as if for the first time. A pearl, a flower, a seed, a message written in the sand, hot springs, children laughing, someone singing, a friend to laugh with…
A practice:
Go for an imaginary swim, snorkeling in the waters of Paradise. See what wonders are there for you — everything primordial, everything new. Choose some delight that opens you to deep pleasure: a dolphin, a lotus, a bright fish, a bubbling spring. Invite that delight to suffuse your enchanted body, your smiling heart, your wise mind. Sense that joy spreading out from the rivers of Paradise to all the rivers across the world. Strong enough to bring some perfume, some fragrance of pure joy as your gift to the Earth in this moment.
When you emerge from these waters are you willing to carry this fragrance of pure joy into your actions and activities today? Now?
Remember to Keep Coming Back to this exploration of your images of Paradise. Keep Coming Back to the sources of your joy. And keep remembering to carry their effects into your world. Blessing and being blessed.
Joy in the World.
And in me.
STAY TUNED FOR A
PUBLIC SERVICE ANNOUNCEMENT:
ON FEBRUARY 10, 2022, AT 1:00 PM, PACIFIC TIME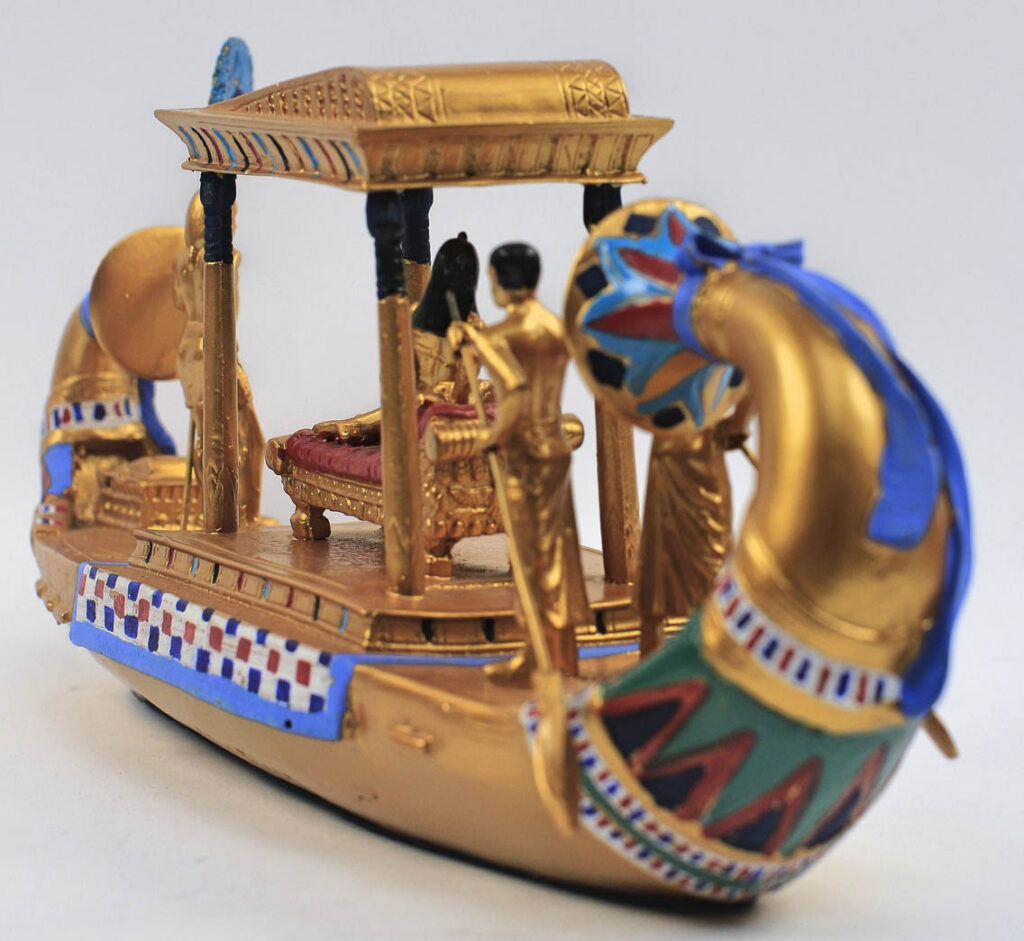 YOU'RE INVITED TO CLIMB ABOARD CLEOPATRA'S BARGE

FOR A VIRTUAL CRUISE TO DISCOVER THE RIVERS OF JOYFUL BELIEFS.
This is a prelude to the month of testing joy and living into the possibility of joyful beliefs, February 10 to March 21.
For your reservation, please send an email to PattiKaufman. 
"The barge she sat in, like a burnished throne
(From Shakespeare's Antony and Cleopatra)
Please consider sharing your creations with others who follow the Year for Joy Calendar, below, in the comment area of this posting.
From Joy all beings have come.
In Joy all beings are sustained.
To Joy all beings return.
This is the highest teaching.
-The Upanishads
This joyful journey toward paradise has been inspired by Richard Heinberg's wonderfully evocative book, Memories and Visions of Paradise.
Buy the calendar:

The Lady's Year for Joy
The Lady's Year for Joy is your personal guide and journal as you seek, focus, explore, test, recognize, experience, embrace, offer, and report
the truth of Joy in the world.
For you and for gifting your friends — this new calendar will enrich your daily reflections.
$25.00 plus shipping
Join the Daily Poets via Telephone
In 2010, several members of Jean Houston's West Coast Mystery School joined to support one another with a daily phone call to ponder the inspirational writings collected by Peggy Rubin. All are welcome to join the calls. For those who wish to join the call at 9 am Pacific time the number is 1-605-313-4818 (new in April, 2019), code 884124#. Read more about them HERE.
Sign Up to Receive Peggy's Posts on Practicing Joy in the World via Email:
See subscription in footer area, below.