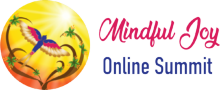 Awakening to Inner Peace and Joy in Daily Life
Join me and 24 other renowned Eastern and Western
spiritual leaders, teachers and coaches
as we share our insights and practical tools for
experiencing ​peace and joy during challenging times.
June 08 – 12, 2020


Click here for more information and to get ​FREE access to this Online Event
In my presentation you will. . .
•  Connect to the joy within that is always present and alive
•  Learn how to experience joy in the midst of suffering and add to the joy of the world
•  Discover the power of conflict to grow and evolve
•  Learn about the 9-fold path to enhance the joy in one's own life and in the world
•  Learn about the Joy Calendar as a practical tool to experience joy in daily life
•  Learn how to heal and transform pain and sadness
•  Learn how to use the practise of awareness, gratitude and praise as the quickest path to joy