The Month for Joyful Presence
June 10 – July 19, 2020

Attend to the skin
As a subtle boundary
Containing vastness.
Enter that pulsing immensity
Discover that you are not separate
From anything there.
There is no inside,
There is no outside,
There is no other—
No object to meditate upon that is not you.
–Yukti 25 from The Radiance Sutras by Lorin Roche, PhD
(A yukti is a meditation/teaching/instruction)

These forty days bring us into the height of summer's passion and beauty.

They come with a luscious invitation:



Practice instilling joy as a stimulating, bubbling, tumultuous presence in your skin itself, and inside your skin, along with all the glorious immensity that lives within that "subtle boundary."

So we are assured by the divine players in the Radiance Sutras.

Imagine that joyful presence as also divine. Imagine that energy luxuriating first in every inch of your skin.
Then as it permeates deeper, sense this passionately alive joy being welcomed with cries of happiness and open arms into the inner vastness. Watch it with inner eyes as this joy curls its way through all that our bodies hold, all the flesh, all the organs, all the fluids, all the glands, all the substance that is this human body, making its buoyant self at home inside us. And suffusing all that vastness with divine joy – all the multitudes and universes we contain.
Endow that joyful presence with color, with scent, with music, remembering that joy is one of the beautiful aspects of the holy.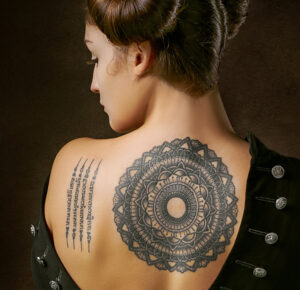 The elements also are suffused with the presence of joy. As we travel through the month, we feel divine joy's presence in the earth's aliveness, the water's dance, the fire's passion, the air's gift of breath.
Joy soaks us with its presence, surrounds us palpably so elegantly and totally that we cannot help opening to its embrace.
It is here. Even today, no matter what else is happening in the world, Joy is. Experience its activating presence inside the skin;
hear its songs.


Joy alive in the world.
And in me.
Praise. Praise. Praise.
Buy the calendar:

The Lady's Year for Joy
The Lady's Year for Joy is your personal guide and journal as you seek, focus, explore, test, recognize, experience, embrace, offer, and report
the truth of Joy in the world.
For you and for gifting your friends — this new calendar will enrich your daily reflections.
$25.00 plus shipping
Join the Daily Poets via Telephone
In 2010, several members of Jean Houston's West Coast Mystery School joined to support one another with a daily phone call to ponder the inspirational writings collected by Peggy Rubin. All are welcome to join the calls. For those who wish to join the call at 9 am Pacific time the number is 1-605-313-4818 (new in April, 2019), code 884124#. Read more about them HERE.
Sign Up to Receive Peggy's Posts on Practicing Joy in the World via Email:
See subscription in footer area, below.