The Month for Joyful Acceptance and Acknowledgement
May 1 to June 9, 2023
Life will bring you pain all by itself.
Your responsibility is to create joy.
–Milton Erickson
This is the month for practicing joy by creating it. Picture this scene from a favorite creation story. It gives us clues about the process.
I imagine it like this:
The earth has been born, but all is dark and barren. Several kinds of creatures and beings exist: angels, animals, birds. They feel alive and glad to be so, but they wonder what else might be possible.
Suddenly one shouts out magical words of praise — praise to life, to creation, to the creator. Another, inspired, joins in her own voice and language, offering praise. Soon another, until there is a cacophonous chorus of voices singing out praise, praise, praise.
This wild acclamation reaches the Creator, and it makes him laugh. He laughs boisterously seven times and with each joyful sound, wonders are created, and the divine ones who hold it all together: Light, Water, the One who Makes things Manifest; the One who Sustains all things, Justice, Time – and most important, Soul. When the Creator saw the Soul, he said: "Thou shalt move everything, and everything will be made happier through you."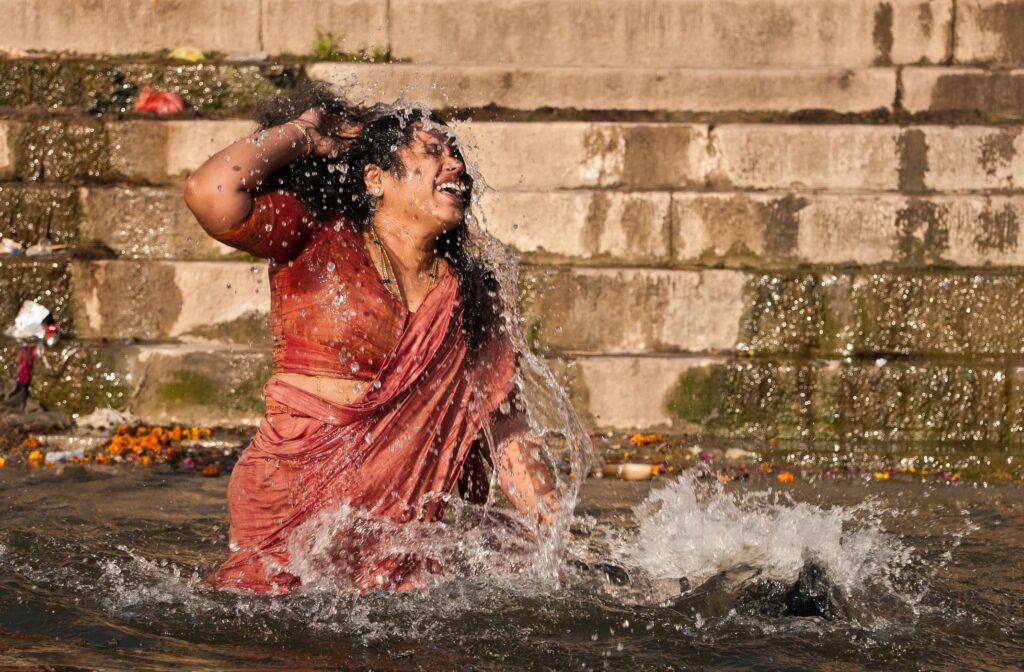 Praise (I think of it as amped up gratitude) for breath, for song, for story, for life, for water, for light, for creation itself creates joy, because it shows we have soaked in, imbibed the breath, the life, the water, the song and want to acknowledge it with joy, thus creating more joy, passing it on and on.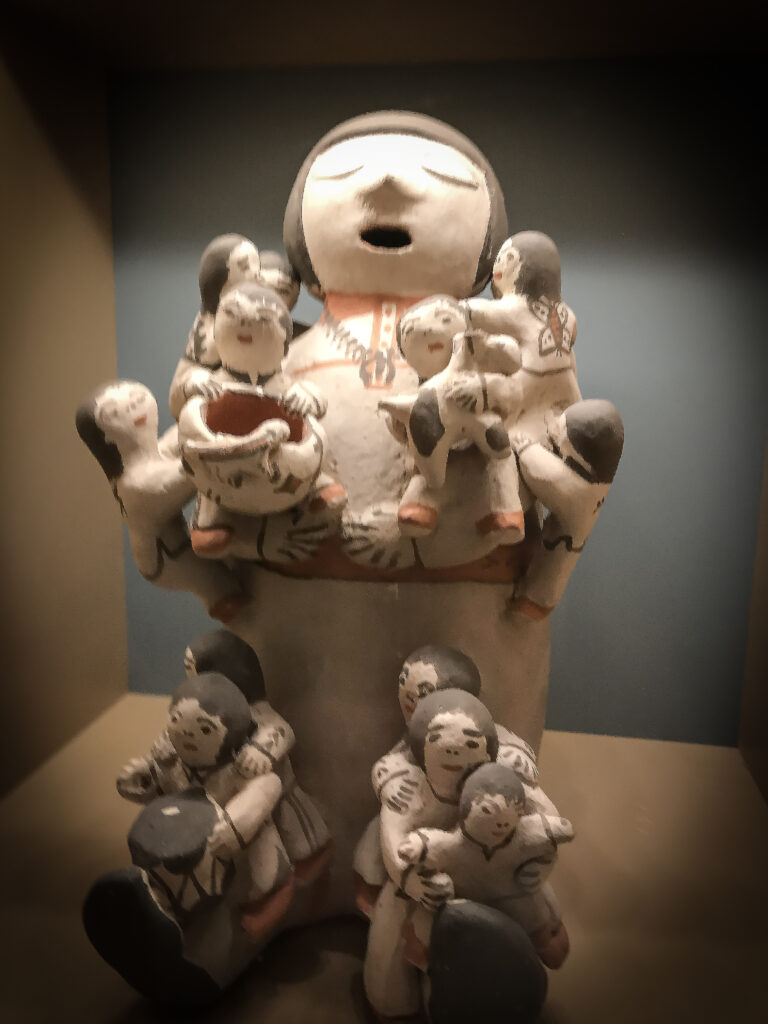 This beautiful Story Teller doll from the people of the American Southwest, seems to also be a Praise Singer.
Give your life to be one!
Joy in the World
And in me
Praise. Praise. Praise.
Buy the calendar:

The Lady's Year for Joy
The Lady's Year for Joy is your personal guide and journal as you seek, focus, explore, test, recognize, experience, embrace, offer, and report
the truth of Joy in the world.
For you and for gifting your friends — this new calendar will enrich your daily reflections.
$25.00 plus shipping
Join the Daily Poets via Telephone
In 2010, several members of Jean Houston's West Coast Mystery School joined to support one another with a daily phone call to ponder the inspirational writings collected by Peggy Rubin. All are welcome to join the calls. For those who wish to join the call at 9 am Pacific time the number is 1-605-313-4818 (new in April, 2019), code 884124#. Read more about them HERE.
Sign Up to Receive Peggy's Posts on Practicing Joy in the World via Email:
See subscription in footer area, below.