Joy in the World
The Month for Enriching a Sense of Joyful Presence
June 10 – July 19, 2023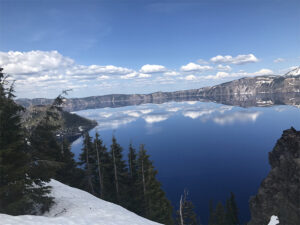 Why I Am Happy
By William Stafford
Now has come, an easy time. I let it
roll. There is a lake somewhere
so blue and far nobody owns it.
A wind comes by and a willow listens
gracefully.
I hear all this, every summer. I laugh
and cry for every turn of the world,
its terribly cold, innocent spin.
That lake stays blue and free; it goes
on and on.
And I know where it is.
May we, may all beings, know the eternal, ever reflecting, ever enchanting wisdom of Joy's presence
In the world
And in me.
Praise. Praise. Praise.
Buy the calendar:

The Lady's Year for Joy
The Lady's Year for Joy is your personal guide and journal as you seek, focus, explore, test, recognize, experience, embrace, offer, and report
the truth of Joy in the world.
For you and for gifting your friends — this new calendar will enrich your daily reflections.
$25.00 plus shipping
Join the Daily Poets via Telephone
In 2010, several members of Jean Houston's West Coast Mystery School joined to support one another with a daily phone call to ponder the inspirational writings collected by Peggy Rubin. All are welcome to join the calls. For those who wish to join the call at 9 am Pacific time the number is 1-605-313-4818 (new in April, 2019), code 884124#. Read more about them HERE.
Sign Up to Receive Peggy's Posts on Practicing Joy in the World via Email:
See subscription in footer area, below.