Joy in the World
The Month for Joyful Dedication
July 20-August 28, 2020
Whatever their ways are, they are all in love with you.
Each comes, by a path, to the rose garden.
—Niyazi Misri
"One regret, dear World, I am determined
not to have when I am lying on my deathbed
is that I did not kiss you enough."
Two selections from Hafiz, as heard and translated by Daniel Ladinsky, usher us body and soul into this month of dedicating and rededicating ourselves to joy.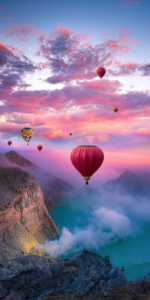 Here is the second selection, called "The Stairway of Existence":
We are not in pursuit of formalities or fake
religious laws;
for through the stairway of existence we have
come to God's door.
We are people who need love, because love
is the soul's life,
love is simply creation's greatest joy.
Through the stairway of existence, O through
the stairway of existence, Hafiz,
have you now come, have we now all come,
to the Beloved's door.
As the wise one reminds us, we have arrived, or will arrive, at this doorway by following the path that takes us up the stairway of existence. During these forty days of high summer – in the Northern Hemisphere – let us lift our hearts and our eyes to the embracing sky by day and by night filling ourselves with its infinities. Then turn with hearts and eyes suffused with glory to dedicate ourselves once more to the wonder and well-being of this wild planet we live on, and by whose grace and unstinting generosity we live in.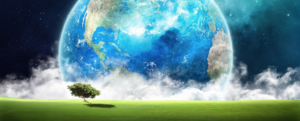 Dedication is about hanging in, hanging on. No matter what other stories are pushing and pulling. No matter how harsh the despair and angers scream for our attention during this maelstrom time. No matter what other fears and concerns clamor for our minds, our hearts lift. Lift. Lift. Lift and are lifted up on the stairway of existence. Toward our own individual truth about, and experience of, the love that is "creation's greatest joy," as the poet says. And if can trust anyone about the truth of love and joy, we can trust Hafiz.
We lift to beauty, no matter what.
We lift to hope, no matter what.
We lift to prayer, no matter what.
We lift to dedication to the path of establishing Joy more securely in this wavering, sorrowing world. To dedication to the process of becoming, slowly but ever so surely, human beings of grounded, unhesitating, whole-hearted Joy. Reaching that state by clambering recklessly, foolishly, devotedly up the stairs of love to Love. And at every step kissing the Earth with abandon and delight.
Joy in the World. And in me.
Praise Praise Praise
Dedicating and Re-dedicating ourselves to Joy.
Buy the calendar:

The Lady's Year for Joy
The Lady's Year for Joy is your personal guide and journal as you seek, focus, explore, test, recognize, experience, embrace, offer, and report
the truth of Joy in the world.
For you and for gifting your friends — this new calendar will enrich your daily reflections.
$25.00 plus shipping
Join the Daily Poets via Telephone
In 2010, several members of Jean Houston's West Coast Mystery School joined to support one another with a daily phone call to ponder the inspirational writings collected by Peggy Rubin. All are welcome to join the calls. For those who wish to join the call at 9 am Pacific time the number is 1-605-313-4818 (new in April, 2019), code 884124#. Read more about them HERE.
Sign Up to Receive Peggy's Posts on Practicing Joy in the World via Email:
See subscription in footer area, below.