The Month for Joyful Transformation
October 8 to November 16, 2023
Listen,
the only way to
tempt happiness into your mind is by taking it
into the body first, like small
wild plums.

—Mary Oliver, from "The Plum Trees"

This great artist of words offers us some enchanting suggestions for undertaking the deep work of this forty-day month. Those days each year in the Northern Hemisphere when the Earth's continuous process of changing and re-arranging becomes dramatically visible, and culminates in Her so-generous gifts of the harvest.

The beautiful teachings offered in "The Plum Trees," provide a refreshing way to begin again the inner process and practice of joyful transformation. Of completely changing the shape, the form, of something worrisome or painful or sorrowful or shameful by inviting joy into the body through what Ms. Oliver calls the five rivers. She tells us "Joy is a taste before it's anything else."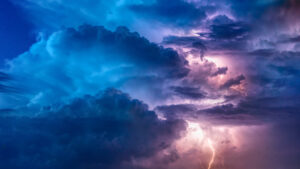 For example, I see my difficult thoughts or experiences as shapes of muddy clouds, or hear them as raging floods, or smell them as volcanic vapors, feel them as suffocating blankets, taste them as bitter drops – in other words, I give them form.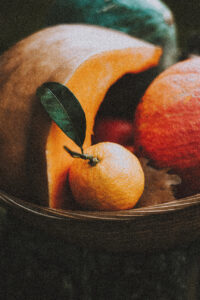 And then I deliberately seek a fresh tangerine, or cold grapes, or ripe plums, open all my senses to the experience of looking, finding, seeing, holding, thanking, biting into and tasting the fruit, relishing its transformational journey into nourishment and energy for my body, while recognizing it, naming it, and experiencing it as pure, powerful Joy. Pretty soon, I can sense my troubles leaving the heavy forefront of my mind, dissipating, becoming manageable, even sometimes disappearing entirely, certainly transforming.
Joy in the World. And in the body.
Praise. Praise, Praise
Buy the calendar:

The Lady's Year for Joy
The Lady's Year for Joy is your personal guide and journal as you seek, focus, explore, test, recognize, experience, embrace, offer, and report
the truth of Joy in the world.
For you and for gifting your friends — this new calendar will enrich your daily reflections.
$25.00 plus shipping
Join the Daily Poets via Telephone
In 2010, several members of Jean Houston's West Coast Mystery School joined to support one another with a daily phone call to ponder the inspirational writings collected by Peggy Rubin. All are welcome to join the calls. For those who wish to join the call at 9 am Pacific time the number is 1-605-313-4818 (new in April, 2019), code 884124#. Read more about them HERE.
Sign Up to Receive Peggy's Posts on Practicing Joy in the World via Email:
See subscription in footer area, below.